The TriAngel doll is lucky charm doll.
They are entirely handmade in bisque porcelain, the body is articulated in every part with glass or painted eyes.
The dresses are finished in the smallest details with fine lace, damask fabrics, velvet and trimmings and can be considered unique collector's pieces.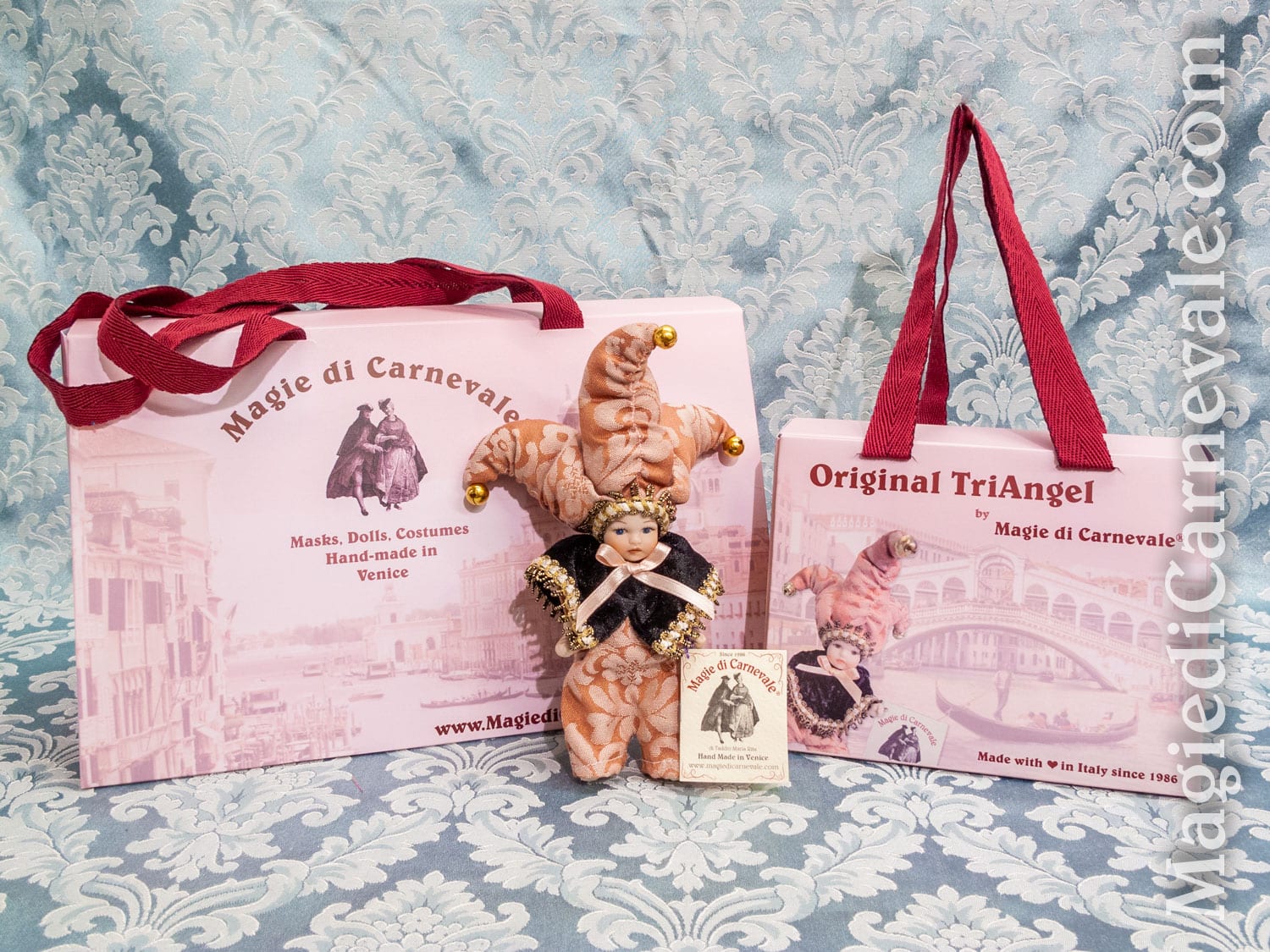 Every Original TriAngel doll made by Us has:
– The certificate of guarantee of "Handmade in Venice".
– the description with meaning of each color in Italian and English
– the original Signature of the designer
– the exclusive TriAngel Gift Bag
Collect your lucky charme dolls and follow the web site to stay up to date on Limited Editions and Offers of the Month.
Receiving a Doll as a Gift for a Woman means to be forever linked to each other. For centuries Dolls were used in rituals, ceremony, and love spells… read on to know how to use a TriAngel Doll…